Invisalign in Hurstville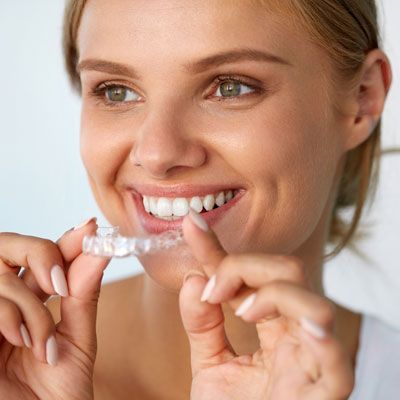 One of the main drawbacks of orthodontic appliances, devices worn to correct gaps, rotations, and overlaps in your teeth, is their visibility. Traditionally, braces consist of metal, plastic or ceramic brackets glued to the teeth and holding a tightening wire in place. While braces produce beautiful results, many would-be clients never wear them for fear of looking unattractive during the process. Fortunately, Invisalign produces exactly the same results-and is completely invisible.
The Invisalign Invisible Orthodontics treatment consists of a series of snap-on, custom fit, removable mouth trays, or aligners, that apply a controlled amount of force to your teeth, forcing them to shift. The process begins with a computer-generated image of what your teeth will look like at each stage of treatment, right up until the end. Align Technologies, the company that manufactures Invisalign, then designs and sends to your dentist a series of trays to gradually achieve this result.
What to Expect
Each tray is designed to pressure specific teeth to move into place, beginning with the back teeth and finishing with the front. At the end of each two-week period, you will switch trays. Throughout the process, you will visit your dentist every six weeks to ensure treatment is progressing as planned. Once your treatment is complete, you will likely wear a (clear) retainer to ensure your new smile stays in place.
Invisalign trays are made of clear plastic, so they are practically invisible when they are on your teeth. As well, because they are removable, they can be taken out while eating, drinking or brushing and flossing.
If you are a candidate for braces, you are likely a candidate for Invisalign as well, with one exception: Unlike braces, clear aligners cannot be combined with headgear to fix malocclusion. Invisalign trays, then, should only be used by patients with a proper bite and alignment.
As with all orthodontic appliances, the cost of treatment varies according to the complexity of the case. However, clear aligners are generally more expensive than traditional braces. Insurance policies generally cover Invisalign to the same extent that they cover traditional braces.
Invisalign offers the benefits of invisibility and comfort-unlike traditional braces, there is no tightening or adjustments.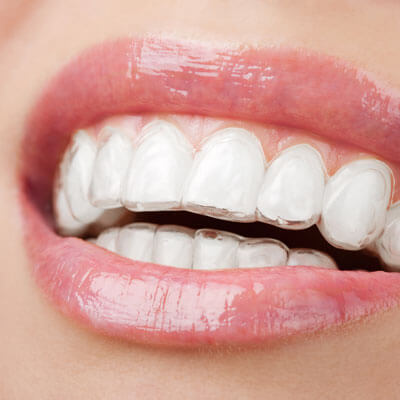 There are, of course, things to keep in mind, including:
Only dentists and orthodontists who have attended a special workshop can prescribe and oversee Invisalign treatment, so you may have to shop around a bit to find one.
Proper hygiene is mandatory. Be sure to brush and floss thoroughly before reapplying the aligner.
As with all orthodontic treatment, patients may experience discomfort for a few days following the beginning of a new stage in treatment (in this case, a new tray). Remember, the pain is a good thing-it signals that your treatment is working.
Also like all orthodontic treatment, Invisalign can potentially aggravate the temporomandibular joint (TMJ), or jaw bone. Consult your dentist if you have problems in this area.
In some very complicated cases, treatment might not be possible. Our team will discuss your specific case with you during the initial consultation.
Try the MySmileSimulator
Have you ever wondered what your smile would look like if it was straighter? You can see what you look like with a straighter smile using our mobile-friendly MySmileSimulator system. You can try it out and claim a $250 credit towards your Invisalign treatment when you contact us today!
(Invisalign Invisible Orthodontics can be prescribed by an ordinary dentist; it is not necessary to visit an orthodontist, a dentist who specialises in tooth movement and dentofacial orthopaedics.)

Invisalign® in South Hurstville NSW | (02) 9547 2367