Cosmetic Dentistry in Hurstville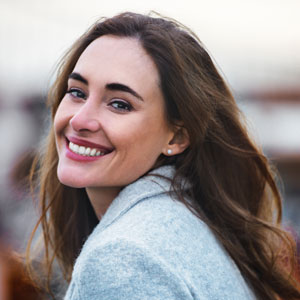 Cosmetic Dentistry is a discipline within dentistry in which the primary focus is the modification of appearance of a patient's oral cavity and surrounding structures, in conjunction with the prevention and treatment of organic, structural, or functional oral disease. Through cosmetic treatments, the appearance of the mouth can be altered to more closely match the patient's subjective concept of what is visually pleasing.
This type of dental work typically involves treatments that improve or create beautiful teeth and smiles, perfect in shape, colour and appearance. Procedures are able to whiten teeth, fill in gaps, rebuild broken, chipped or worn teeth, reshape uneven teeth, replace old dentistry such as old amalgam silver fillings and replace missing teeth. Some of the Cosmetic Dentistry treatments offered at GC Dental include Teeth Whitening, Porcelain Crowns, Porcelain Veneers, Dental Implants, White Fillings, Invisible Orthodontics and Gum-lifts.
What We Offer
GC Dental is proud to offer cutting edge technologies and techniques in oral health care. Today, more so than ever before, dentistry can create more beautiful and natural results. Smile artistry combines experience, technology and personalised treatment to be one of Hurstville's leading dental practices.
What to Expect
During your first consultation, our Dentist will assess and meet with you in regards to your smile presentation and the appearance of your teeth and gums. Your Dentist will listen to your concerns and then diagnose the specific problems. Your consult may involve cosmetic imaging allowing our team to talk you through what they find or may involve showing you other similar patient photos to explain what treatment options you may consider.
We may recommend a Major Dental Check-up in which an in-depth assessment is performed to ensure your concerns are appropriately diagnosed and suitable for you. You will be presented with a full report both in writing and verbally in person before you are free to decide whether you wish to proceed with any future work.
Learn More Today
We'd love to welcome you into our practice and get to know your smile goals better. Contact our team today to learn more and book your first visit.
CONTACT US »

Cosmetic Dentist in South Hurstville NSW | (02) 9547 2367