Lip Enhancement Injections in Hurstville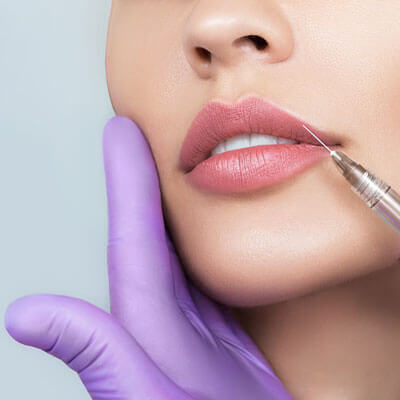 Do you feel that your lips are not consistent with the shape or features of your face? Well, you are not alone! It is a common occurrence that most people experience due to the effects of ageing or a genetic defect. If you constantly rely on lipstick to make your lips more defined or suffer from dis-proportioned or misshapen lips then consider lip injections, designed to gently enhance your lips to increase the sensuality of your face.
The lips are one of the most treated facial areas using dermal fillers, generally due to their ability to give you a more substantial pout and give you back the lip volume you had when you were younger. If you wish to add a significant plumpness and fresh glow to your lips, than this treatment may be right for you.
How it Works
This non-invasive treatment involves strategically injecting dermal fillers into parts of the lip and surrounding lip areas to enhance, shape, even out, and add volume to the lips. It can even help surround mouth wrinkles by improving the reinforcement of the skin which makes it less prone to wrinkling. Volume loss of the lips occurs naturally with time, and replacing this lost volume can result in more youthful looking lips.
What to Expect
Lip enhancement injections in Hurstville take less than an hour. A thin needle will be used to deliver the soft tissue filler (gel form) into the lips. Multiple injections can be done so that the dermal filler is well distributed. Several types of dermal filler can be used to enhance the volume of the lips.
After the treatment, patients can resume their activities immediately but precautions such as not touching or rubbing the treated area are suggested to prevent infection and swelling. When performed by one of TFG's highly trained cosmetic injectors the outcome is natural looking, beautiful lips. The results usually last between 6 to 12 months and patients may return periodically in order to maintain their appearance.
Learn More Today
Wondering if lip injections are right for you? We'd love to help you find out. Contact our team today to book your visit.
CONTACT US »

Lip Enhancement Injections in South Hurstville NSW | (02) 9547 2367