Dental Crowns in Hurstville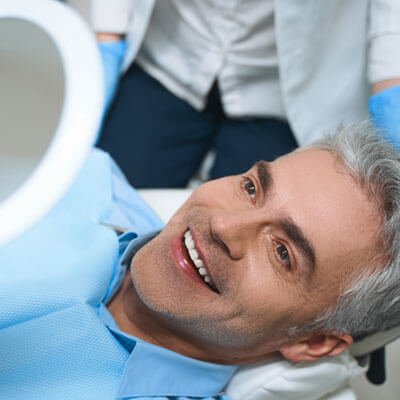 Dental Crowns, also called caps, are dental restorations that are placed over a tooth when other procedures like bonding are simply not enough. Inlays and onlays are similar to a partial crown, most often made of porcelain. An inlay substitutes for a filling, while on onlay covers more than just the tooth's surface. An onlay usually replaces a filling and coats one or more of the tip of the tooth.
A crown restores your tooth's function, enhances its aesthetic appeal and improves the health of your mouth. Many patients undergo this treatment to:
Protect a weak tooth
Recondition a broken tooth
Hide discoloured or misshapen teeth
Same Day Crowns
At GC Dental, we offer state-of-the-art CEREC technology system for the production of all-ceramic inlays, onlays, partial crowns, veneers and crowns for anterior and posterior teeth. The CEREC 3D measuring camera scans the prepared tooth in just a few seconds.
With this system restorations can be created and placed during a single appointment. There's no need for bulky temporary restorations, as your new crowns or veneers can be placed immediately.
The benefits of CEREC include:
No Temporaries
Metal-Free
Highly Aesthetic
Long Lasting
Who is a Candidate?
If you've experience any of the following you may be a candidate for same-day CEREC restorations:
Chipped or broken teeth
Knocked out tooth
Teeth with root canals
Misalignments or severe stains
Bite problems

Dental Crowns in South Hurstville NSW | (02) 9547 2367