General Dentistry in Hurstville
Maintain a Healthy Smile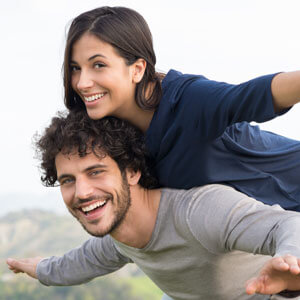 Our general dentistry services include both preventative measures and restorative solutions for the dental needs of your family. We offer the following array of services:
Children's Dentistry: We believe in teaching good oral hygiene practices early on to ensure your child's smile stays healthy throughout their life.
Dental Fillings: To restore the part of a tooth damaged by decay, we use dental fillings. This brings back the shape and functionality to the affected tooth.
Dentures: For those with missing teeth, we provide dentures to regain your smile. Both partial and full dentures are offered at our practice.
Emergency Dentistry: Dental emergencies such as severe toothache or a broken tooth can occur unexpectedly. Our dentists are prepared to address these emergencies promptly.
Inlays and Onlays: These restorative techniques are typically considered for patients with decaying back teeth or those that don't require a crown yet.
Oral Hygiene Instruction: To prevent dental issues like cavities and gum disease, we emphasise the importance of proper oral hygiene.
Periodontal Treatment: If gingivitis isn't treated in its initial stages, it can progress to severe periodontal gum disease, jawbone disease, or even tooth loss. We're here to assist you.
Preventative Care Visits: Regular preventative care visits every six months are crucial to keep a healthy smile. They allow us to detect and rectify oral health problems when they are still small and easier to treat.
Root Canal: A root canal procedure involves removing the infected nerve tissues inside a tooth before it becomes non-functional.
Sedation Dentistry: We ensure your comfort during dental procedures by maintaining a mild level of sedation to manage pain and anxiety.
Sports Mouthguards: For athletes or children participating in contact sports, we provide custom-fit mouthguards to protect your smile from potential injuries.
TMJ Treatment: We provide non-surgical treatments for temporomandibular joint disorder, which can cause headaches, muscle pain, and difficulty in moving your jaw.
Wisdom Teeth Removal: Wisdom teeth can sometimes cause discomfort, infection, or overcrowding of other teeth. A simple examination can determine if your wisdom teeth need to be removed.
Get Started Today
Let our dental team help keep your smile healthy and beautiful. Contact us today to schedule an appointment.

General Dentist in South Hurstville NSW | (02) 9547 2367