About GC Dental
Caring For the General Dentistry Needs of Your Whole Family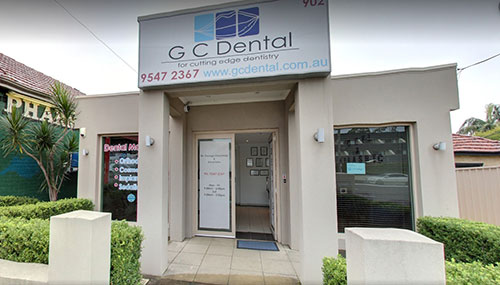 At our dental practice, you'll quickly know you're in the best of hands. Dr George Chammas (Dentist), the primary owner of the practice, and his team utilise the latest techniques, the most modern equipment and superior materials to achieve outstanding results.
Patients of all ages-from little ones to young adults to older seniors-are welcome at GC Dental!
What Are Your Smile Goals?
Perhaps you want to align your crooked or gapped smile with traditional braces or Invisalign®. Or maybe you'd like to get a smile makeover with one or more cosmetic dentistry options. We can help. One of our highly experienced dentists will sit down with you to find out what you'd like to achieve and then propose a customised treatment plan to help you achieve your goals.
Many Smile-Enhancing Solutions in One Location
At our dental practice, we have a strong belief that patients should be offered all the latest and most advanced dentistry in all its facets under one roof. Here are some of the many high-quality dental services you can access at our practice:
Cosmetic Dentistry
Crowns, Bridges and Porcelain Veneers
Dentures (fixed and removable)
General Dentistry
Gum/Periodontal Solutions
Jaw/Joint Disorders Correction
Oral/Dental Implants
Oral Surgery (e.g., wisdom teeth removal)
Orthodontics
Orthopaedics
Zoom Teeth Laser Whitening
Providing Modern Dentistry
Our practice always aims to provide the highest quality dental care and advice and all facets of dentistry using the most current materials, techniques and principles. We use the following technology-cone-beam computed tomography systems (CBCT), intraoral cameras, digital X-rays, and a CEREC machine for same-day crowns and veneers-to benefit our patients.
MEET OUR DENTISTS »
Regain the Function of Your Smile
If you have one or more missing teeth, you may feel reluctant to smile and eating can be challenging if not painful. We want to help patients regain the function of their smile, particularly those who have lost teeth or have periodontal disease. Our mission is to make people happy and comfortable with their smiles and help restore their ability to eat in comfort.
Book an Appointment
Contact us today to schedule an appointment!

About GC Dental | (02) 9547 2367