Restorative Dentistry in Hurstville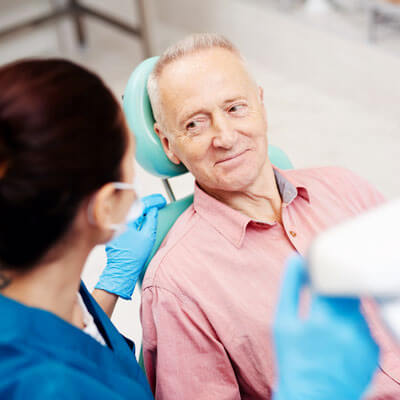 Restorative dentistry encompasses the comprehensive study, diagnosis, and management of oral health issues, aiming to restore the mouth's functionality. Our dedicated approach to your family's oral wellbeing enables us to develop personalised care plans, prioritising smile restoration, enhanced aesthetics, and a healthier oral condition.
By promptly addressing oral health problems, restorative dentistry helps prevent future complications and more extensive treatments. Ultimately, it enables patients to regain a healthy, beautiful smile and enjoy an improved quality of life.
At At GC Dental, we proudly provide a diverse range of restorative and
cosmetic dental solutions, including:
Bridges: Addressing the absence of one or two teeth, a dental bridge features a false crown suspended between functional crowns, securely anchored to neighbouring healthy teeth.
Crowns: Also known as "caps," crowns offer full coverage restorations that safeguard teeth weakened by decay or damage, ensuring their durability during regular usage. We offer same-day crowns using the CEREC technology system.
Dental implants: Employed for permanent tooth replacement, dental implants provide a stable foundation for crowns, bridges, or even dentures, ensuring a natural-looking smile.
Dentures: Offering a removable prosthetic option, dentures enable simultaneous replacement of all teeth. They are both cost-effective and reliable. Partial and complete dentures are available at the practice.
Inlays and Onlays: When a tooth cannot be restored with a filling, but does not require a full coverage crown, natural-looking inlays and onlays are utilised to repair decayed or fractured teeth.
Veneers: Crafted from thin porcelain shells, dental veneers create the appearance of a flawlessly white and perfectly aligned smile. They effectively cover and correct tooth gaps, enamel stains, or chips.
Take That First Step Towards Restoring Your Smile
You deserve to have a healthy and beautiful smile. Contact us today to schedule an appointment. Your dentist can craft a customised care plan to help you beam brighter!
CONTACT US »

Restorative Dentist in South Hurstville NSW | (02) 9547 2367